Thanks to those of you who responded to my posts about depression, auto-immunity, Medicaid and life in Trump's America. I appreciate your concern, understanding, and your expressed desire to see this blog continue.
I assure you I am not thinking of ending it all, honest. I just live with a challenging body and there are times when it's more challenging than others.
After an incredibly difficult week of mental and physical health stuff, I am still a little wiped out and quite fatigued today; but the lemmings in my head have calmed down and I can step back and refocus on things I love. Like bicycles.
So let's refocus.
Today's topic: Multi-tools.
I like multi-tools and carry one on my bike all the time. (In fact, I try to make sure there's a complete tool-wrap on each of my two bicycles, so I don't have to think about swapping back and forth.) mtulti-tools come in literally all shapes and sizes and with a crazy variety of tools included. I'm going to examine a few different models and explore the pros and cons of each, and share with you my favorite, "go-to" multi-tool for arrying in a daily bike commuter toolkit.
1. Size matters.
Too long or fat a handle and it won't fit easily in a compact bag or pocket on your bike.
Too short a handle and you simply won't have enough leverage for the tool to be of real-life practical use. Here's an example of each.
a. Too long or fat --
The old Cool Tool, which for its time was a great tool in its day but heavy and a little unwieldy.
For some reason, there are friends of mine who still love this tool. You can still sometimes find these but they're priced like "collectibles" rather than practical tools.
Lezyne multi-tool with five zillion functions. Lezyne make very sleek, stylish tools that sometimes fall short in the practicality department. This tool combines a fat handle with very short allen key "arms," making for a klunky, uncomfortable feel in the hand and not enough leverage to loosen stubborn nuts and bolts out on the road.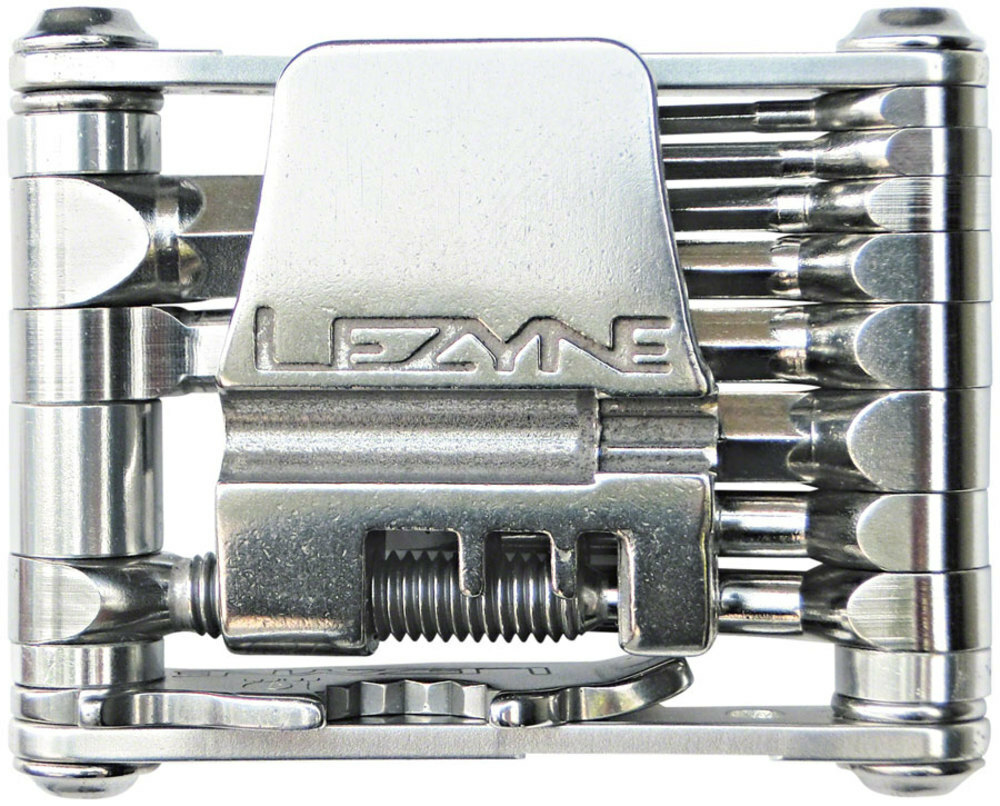 Knog multi-tool -- I got one of these ages ago in a box of parts for trade, and decided it was better as a novelty in my tool collection than as a truly useful multi-tool. It's just, well, ridiculous. There's another version that comes with a chain-breaker, in a thicker square casement.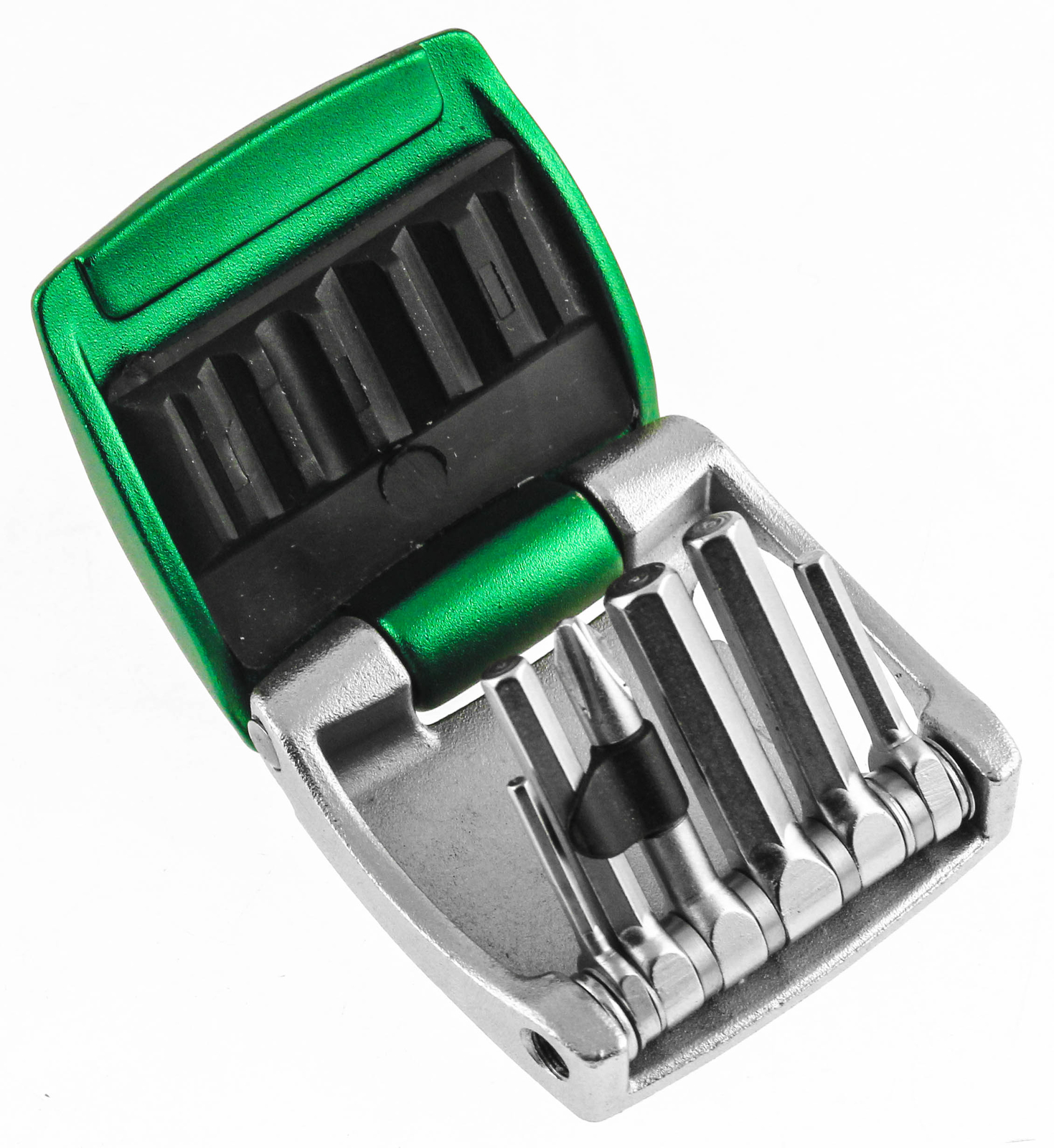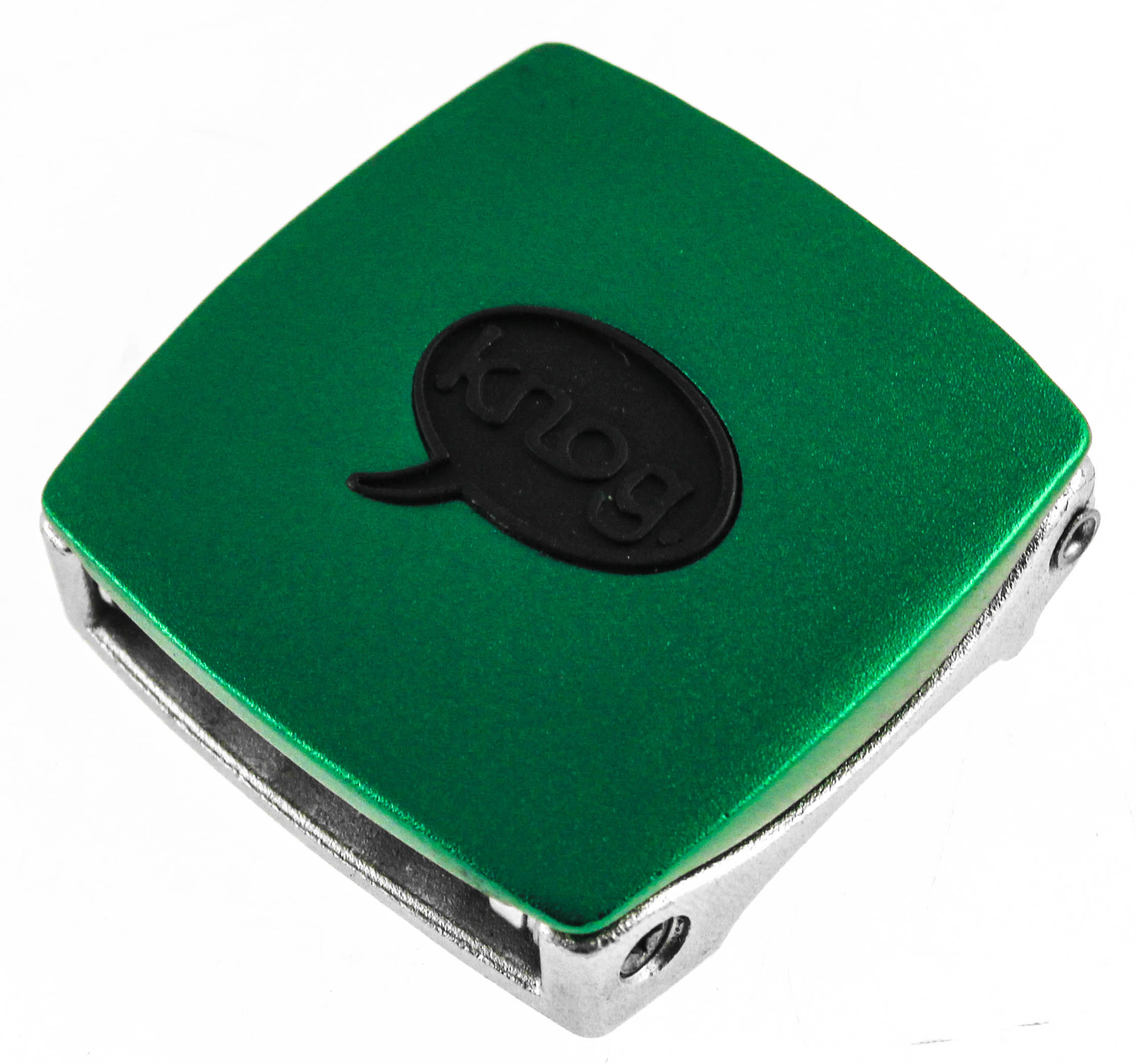 b. Too short:
Serfas 12-function. Seriously, this combines a too-short/fat handle with too-short allens.
There's just no reason for a tool this short and fat and silly. If you need your multi-tool to be this small all around, you aren't planning to ever need it. Then why carry it at all?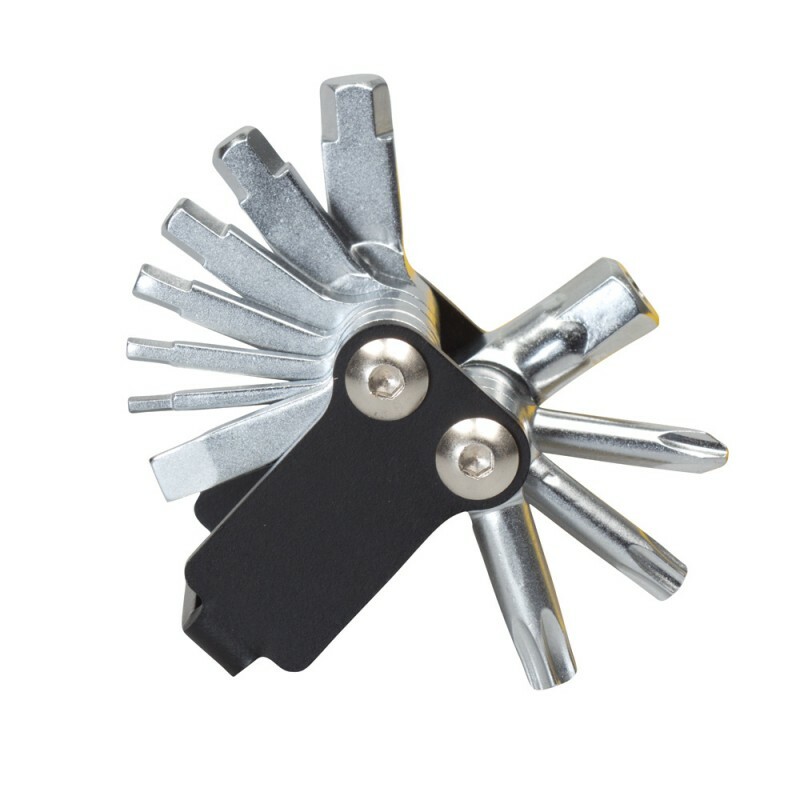 Park Tool super-mini AWS-13. This, ladies and gentlemen, is basically a nifty keychain fob.
c. Special category: fancy multi-tools.
Usually these multi-tools are designed to lure the buyer as a kind of eye-candy, something really pretty and fancy and distinct enough to make you really want to put one in your bag. Some of these fancier units are quite functional and work perfectly fine. Others are simply an excuse to take them out and show them off to your bike buddies. I'll throw a few up here and let you decide which is which.
On eBay right now, with an opening bid of $40 (used)
Available at Home Depot. Yes, really.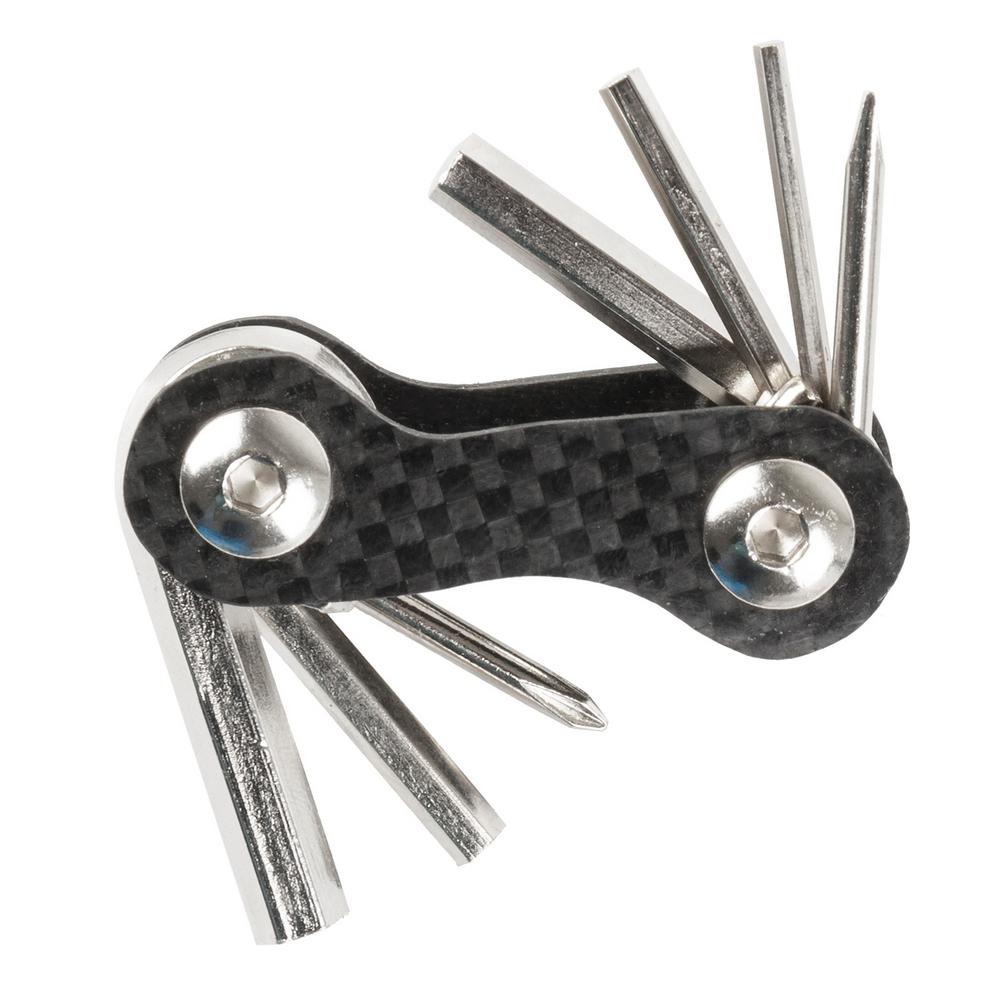 Look: titanium!
d. Perfectly good and truly useful multi-tools.
These are the sort of multi-tools most often found in bike repair kits, because they're simple, just large enough to provide some leverage and affordable. Here are a few of my favorites, any of which I'd be happy to include in my on-bike tool kit.
Park AWS-9. (A newer version, the 9.2, includes a Torx key.)
Park Tool MT-1. This is actually not a bad little tool for what it is. It's very compact, but with enough length to provide leverage and therefore it's really useful. Especially good for those who like to travel really light.
Rock Brothers -- a mega-multi-tool that I include here because it's still reasonably-sized to fit well in the hand, providing enough leverage to get the job done. It also comes with a rarely-found 15mm wrench, perfect for bolt-on wheels. This is made in China and sold under a dozen different brand names. It's really cheap on eBay, which allows me to buy multiples for inclusion with my refugee bikes. I also carry one on my BStone city bike. For what it is, it's not bad at all, and better than a lot of fancier, similarly-intended tools.
Pedro's multi-tool -- just the basics, in an attractive package with a handle that I find quite comfortable. I keep one of these in my toolkit on my All-Rounder, an older model with a yellow handle in the same shape.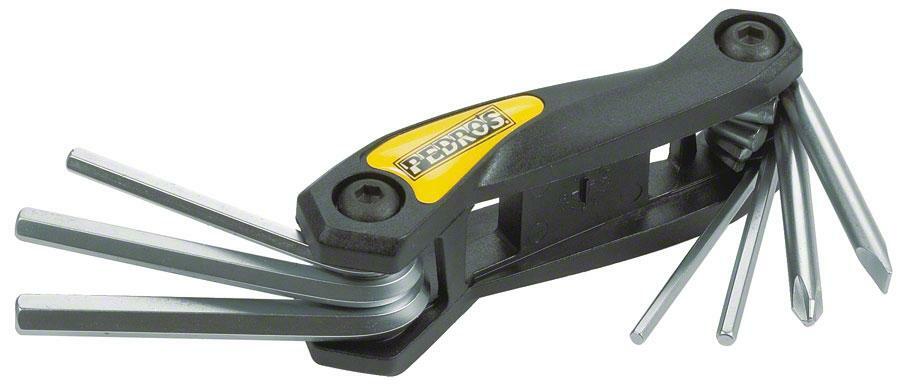 You'll notice than on all of the tools I like, there is no chain breaker or tire lever. That's because I prefer to use these tools independently, and unattached to anything else, for the greater leverage that provides. Plastic tire levers can be plenty strong as well as light; and the Park portable chain tool is so good I use it in my home workshop.
The multi-tool, patch kit, tire levers and chain breaker all fit nicely rolled up in a small canvas tool roll or a Rivendell Burrito Wrap, which in turn fits easily in a pocket of my saddlebag. A dpare tube fits in the other pocket and I'm good to go.
Happy riding.